A social enterprise has been working with schoolchildren across Liverpool to help in the battle against waste and climate change.
Farm Urban – which delivers education and innovative solutions to sustainable food growing in communities – has been running the Future Food Heroes project since receiving a £19,580 grant from the Merseyside Recycling & Waste Authority and Veolia Community Fund 2021/22.
The project has seen Farm Urban work with six primary schools from across the city region, teaching pupils in a dozen classes about sustainable food growing and food waste, while setting up a food ecosystem in each class.
According to national charity WRAP*, 70% of all food that's thrown away in the UK comes from our homes, and 4.5million tonnes of edible food is thrown away each year by UK households. A lot of this could still be used and would save the average family around £700 a year in grocery costs. It is this behaviour the project is hoping to have an impact upon.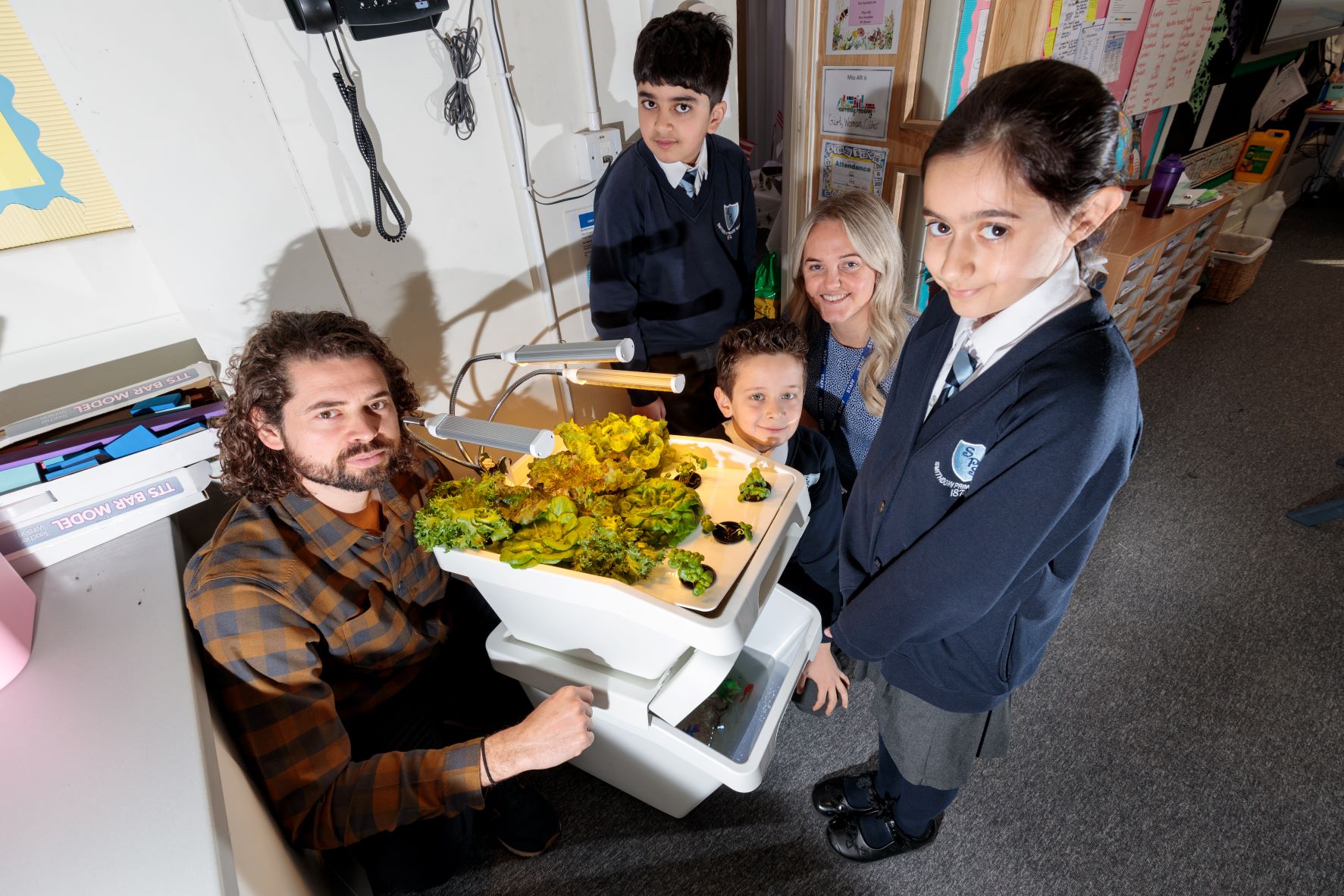 Paul Myers, Managing Director of Farm Urban, said: "This project has been about getting pupils to engage with the problem of food waste and providing resources to help them develop their own solutions.
"Supporting parents, guardians and family members to engage with the pupils in these projects will encourage them to continue the project once the initial activity has been completed. We hope we have been laying the groundwork for projects that will extend well beyond the end of our own."
Future Food Heroes is nearing its completion, and by May Farm Urban will have:
– Delivered practical workshops introducing school pupils to key elements of an urban food ecosystem, including growing mushrooms using cardboard and spent coffee, and growing edible plants together with fish in an aquaponic system.
– Placed urban food ecosystems in classes across six schools to educate pupils about a zero-waste approach to food waste.
– Created Future Food Ambassadors who it's hoped will influence family and friends by encouraging less wasteful food habits.
– Given 12-month access to an online 6-week learning programme, the Future Food Heroes Challenge, which includes guided experiments around the living labs in the classroom and activities for pupils.
– Prevented almost 15 tonnes of food from going to waste.
Carl Beer, Chief Executive of Merseyside Recycling & Waste Authority, said: "The link between food waste and climate change is clear – 30% of global greenhouse gases are created from the production and distribution of food, whilst 81% of UK citizens are concerned about climate change, but only 32% see a link to food waste*. We must help people to recognise the relationship between waste and climate. This project is helping to do that by engaging with pupils and their families by giving them the knowledge and skills to make a difference."
Smithdown Primary in Liverpool has been one of the schools involved in the project, and Year 5 Teacher Nikita Allt said: "The children have been really inspired and motivated by the project as it has provided them with ways in which they can be a force of change – it has been lovely to see!"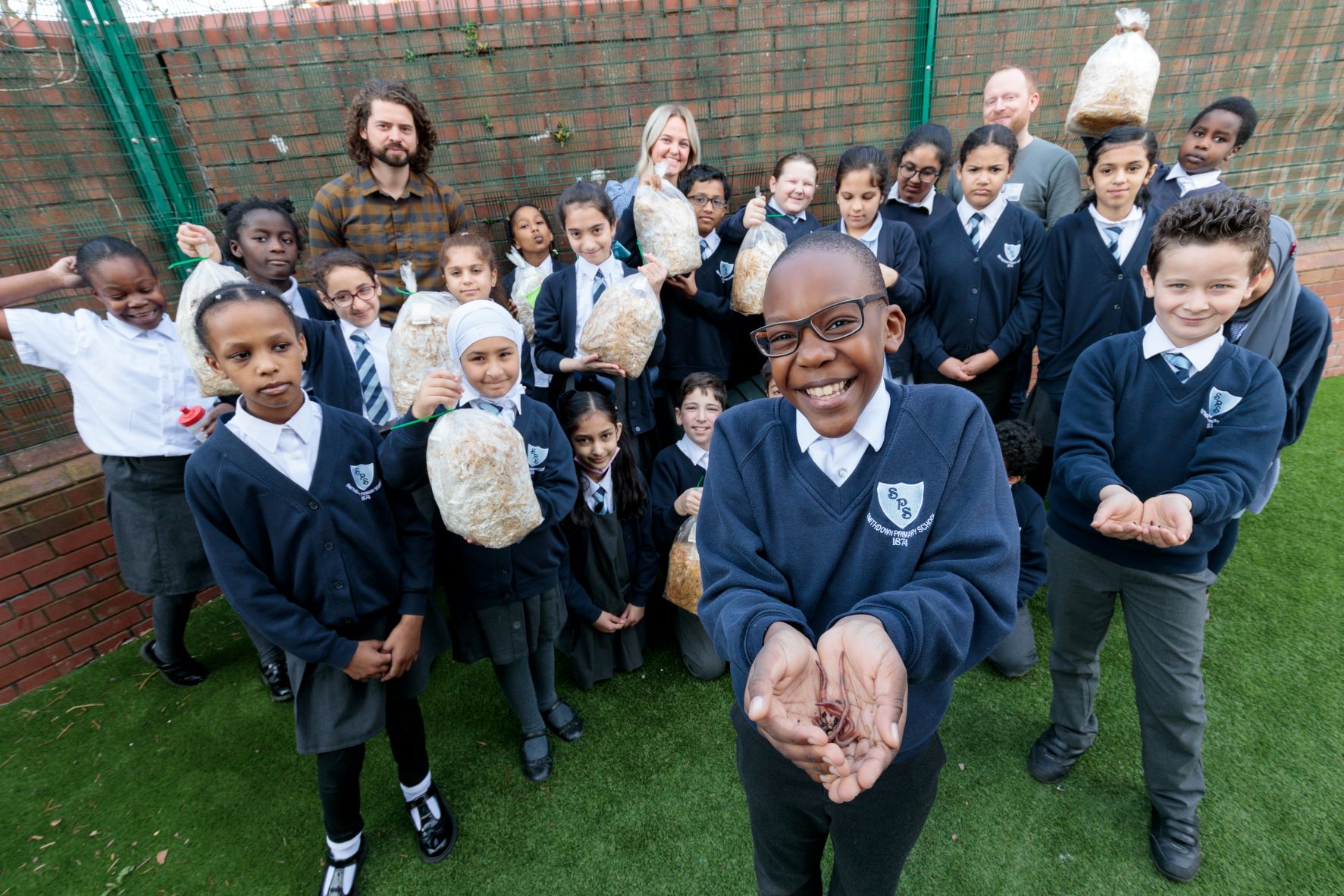 Jan, a pupil at Smithdown Primary pupils, said: "I really liked learning about the produce pod and watching the food grow. It was cool knowing that we are fighting climate change."
Another Smithdown Primary pupil, Leema, said: "I didn't know that food waste had such an impact on our carbon footprint so I have loved using the produce pod and learning more about how we can fight it."
Paul Myers continued: "At the very core of urban farming is the aim of reducing the environmental impact of current food production, so the children who have participated on this programme will be contributing towards its goals. By establishing, inspiring and motivating young ambassadors, the wider environmental impacts of this project will have a long-lasting, positive effect on the environment for years to come, promoting systemic change in families to improve their sustainable lifestyles."
ENDS
Notes to editors:
* Figures from Waste Resources Action Programme (WRAP) https://www.lovefoodhatewaste.com/article/wasting-food-feeds-climate-change / https://www.lovefoodhatewaste.com/it-all-adds-up/ 
Picture captions:
MRWA_FARM_2022A – (left to right) Paul Myers (Farm Urban) and Nikita Allt (Year 5 teacher, Smithdown Primary School) with pupils.
MRWA_FARM_2022B – Pupils at Smithdown Road Primary School, Liverpool
– The Merseyside Recycling & Waste Authority and Veolia Community Fund is open to community and voluntary sector groups, faith groups, not for profit social enterprises and schools in Merseyside and Halton.
– The impact of the 2020/21 Fund saw 13 projects divert 291 tonnes of material from disposal, 19,915 people directly engaged, participation of 12,125 volunteer hours, 85 events held, 451 training sessions take place, and a 541 tonnes reduction in CO2 equivalent emissions.
– Merseyside Recycling and Waste Authority is responsible for the disposal of municipal waste on Merseyside. Established in 1986 following the abolition of Merseyside County Council, it is a statutory Authority that works with all the local authorities on Merseyside – Knowsley, Liverpool, Sefton, St Helens and Wirral. MRWA takes a lead in advocating recycling, waste minimisation and safe and effective disposal of waste for Merseyside residents.
– Farm Urban is a social enterprise established in 2014 that delivers innovative solutions to sustainable growing food in cities and educates communities on how to do this. In 2019 they installed Liverpool's first vertical farm in the Baltic Triangle, continuing their mission to find more efficient and sustainable ways to produce food by systematically reducing food waste and plastic packaging, creating more circular urban food systems and driving bottom-up behaviour change to our food systems.