PAST COMMUNITY FUND SUCCESSES
MRWA has been running the Community Fund, supported by its contractor Veolia for several years. From furniture and food, to worms and workshops, from copper and compost, to gardens and garments, projects for the funding have been wide-ranging: sewing lessons for young people to repair worn clothes, safely stripping valuable copper from discarded electrical equipment, collecting and reusing second-hand furniture, and waste education workshops and art exhibitions.
Community Fund New 2014-2015
Community Fund News 2015-2016
Below is a small selection of projects that have received funding from MRWA:
Project – De-junk/Re-junk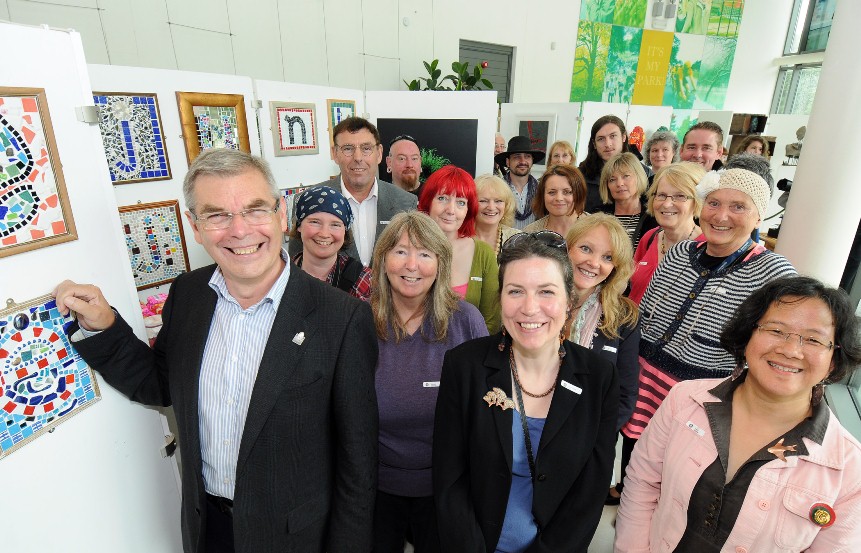 This Wirral-based project held recycling art/craft workshops for adults, three recycling workshops for children and one adult/child combined class. Household items (such as food trays, bike chains, broken china) were used at the workshops, with the final art pieces being shown at an exhibition.
First time contributor, Gill Alleyne said of the exhibition: "I have been involved with de-junk since I attended one of the workshops ran last year through a grant from the Merseyside Recycling and Waste Authority held in the Green Community Centre and Shop in Oxton. It introduced me to a whole new way of doing things that as a science teacher I had never considered. And now I am half way through a foundation art diploma, following a Sunday afternoon workshop with de-junk and a contributing artist to this year's exhibition. I'm expecting to be further inspired by the fab artists and makers who are entering work in de-junk, re-junk, as last year was just so amazing. I'm hoping to get more confidence in creating my own artwork."
Project – Fresh Start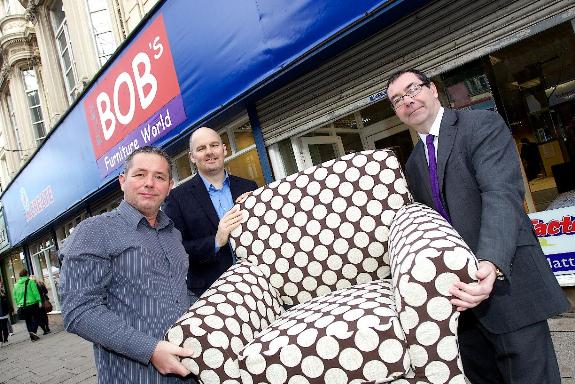 MRWA was happy to support this innovative scheme which supplied reusable furniture to a crisis referral initiative for families. The Fresh Start scheme was set up by Bulky Bob's Furniture World and used pre-loved furniture collected through the Bulky Bob's bulky household waste collection service to support families fleeing domestic violence or living in conditions that are not suitable for children. The £6,700 MRWA Community Fund grant paid for repair, refurbishment and delivery of furniture for crisis referral families.
Liverpool City Council Family Support Worker Danny McCluskey said: "Our service works directly with vulnerable families across the city and works in partnership with Bulky Bobs who provide furniture to families in need. The service has ensured that families are treated with dignity and respect and that they are given a choice in relation to any furniture that the families require. The service is eco-friendly and many families have benefited greatly since the service has been running."
Project – Recycle Like a Viking
Primary school pupils in Liverpool and the Wirral are took tips on recycling from the Vikings after teaming up with archaeologists. The Recycle like a Viking project – part funded by MRWA – aimed to show youngsters how, despite their fearsome reputation, the Vikings were the ultimate recycling experts who re-used everything from metal and bone to glass and leather. Pupils involved in the scheme, developed by Wirral based community interest company Archaeology for Schools, studied the components of the typical Viking wardrobe; learnt how even the goriest bits of cows were used to make things and visit the History Hut, a converted Bromborough shop, and the Museum of Liverpool to find out more about recycling Viking-style.
Dean Paton, of Archaeology for Schools, said: "As an archaeologist Viking age sites are among the hardest to dig because they really did leave so little rubbish. It's almost impossible to find evidence of them being around. They were rough people in a very rough world but they do have green credentials which can help salvage their reputation."
Project – Waste Not Want Not
This project helped pupils from Mount Primary and Woodchurch Road (from the Wirral), Our Lady of Walsingham (Sefton), Prescot County (Knowsley) and Rice Lane Infants (Liverpool) create their own fifteen minute performance pieces to promote green messages. The project was the brainchild of the Black Box CIC , Liverpool's award winning creative and performing arts company, and ended with a show combining performances from all five schools taking part at the Contemporary Urban Centre (CUC) in Liverpool.
Ian Moore, Artistic Director of Black Box, said: "It's been a fantastic adventure for all the children taking part and really helped change attitudes of children – not just about recycling but about using resources in the first place. Any message is difficult to put across but using drama as resource to allow children to explore through their own creativity and imagination plants a seed in fertile soil. A seed that has a greater opportunity to take root and flourish."
Project – Eco Knit
Pupils at a Newton-le-Willows primary school transformed their after-school club into a recycling and re-use factory after learning how to turn old clothing and plastic bags into everything from bags to rugs and jewellery. The Eco Knit project at The District Primary School was funded by MRWA's Community Fund and proved a real hit with children. The District was one of five St Helens primary schools taking part in the project, organised by the St Helens First Network.
Karen Cliffe, St Helens First business manager, said: "It's been a real success. Children have really got into the spirit of it all and are now hoping to sell their products to raise money for the school's own eco council."