A Liverpool charity has spent the last year on a mission to stop clothes and textiles from being wasted – with the help of local youngsters.
The Recycle, Refashion, Recreate project has been developed by the Dovecot and Princess Drive Community Association, which provides breakfast, lunch clubs and other activities for children affected by poverty and deprivation.
The Finch Lane-based Association was awarded a grant of £5,640 by the Merseyside Recycling and Waste Authority & Veolia Community Fund 2021/22 to help deliver the project which has provided local children and families access to sewing and craft clubs, and re-fashioning classes.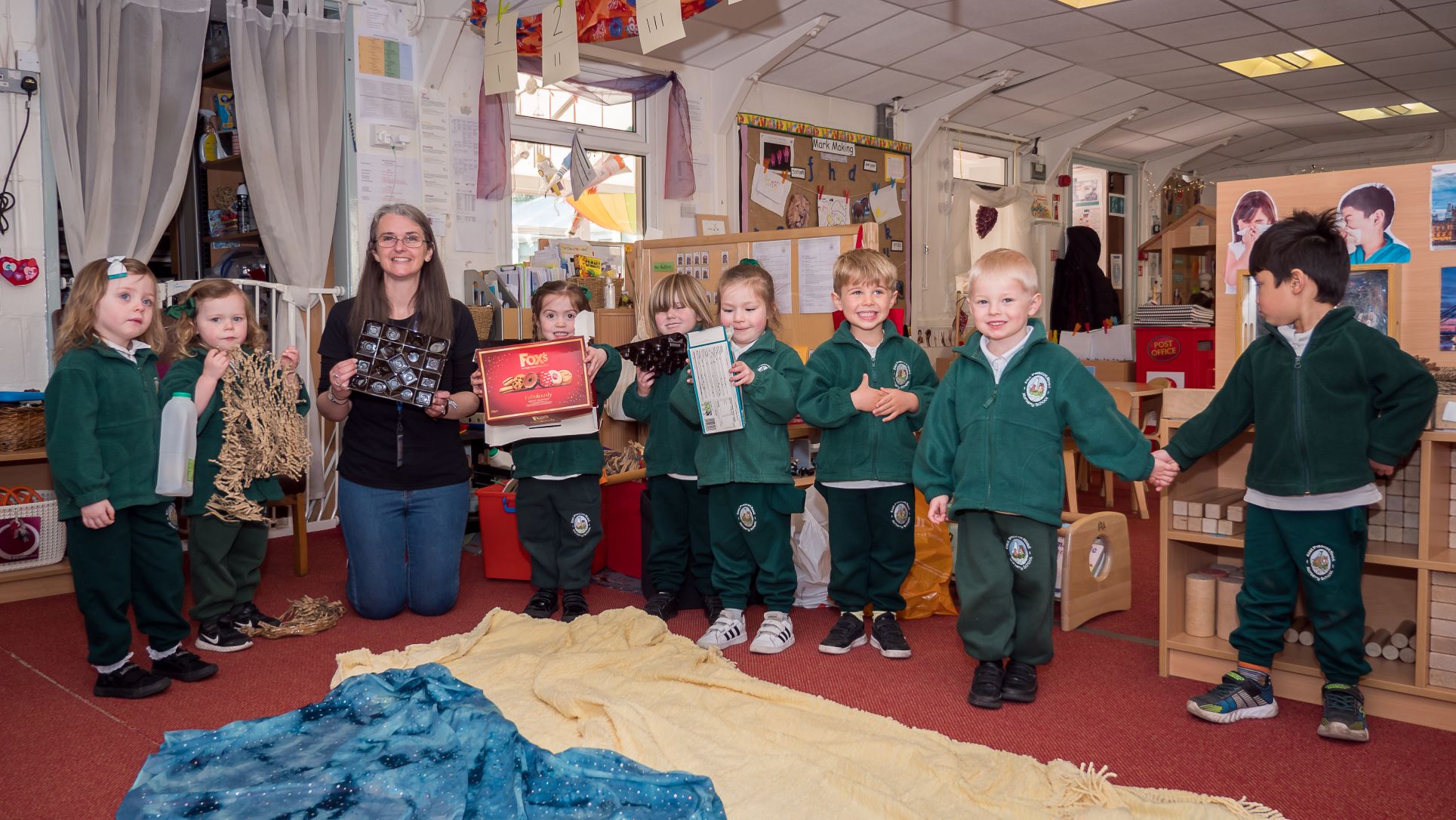 Joanne Kennedy, Community Development & Partnerships Manager at Dovecot and Princess Drive Community Association, said: "We know great strides have been taken in recent years to improve recycling habits but there is still a long way to go. Our project has helped to highlight the importance of recycling and the positive impact this will have on the planet for future generations."
An estimated 20,000 tonnes* of textiles are discarded from households each year in the Liverpool City Region, a lot of which could still be used. It is this behaviour the project is hoping to change and itself will look to stop several tonnes of clothing material from going to waste.
Joanne Kennedy continued: "Our project has been educational, fun and engaging which we believe will lead to environmental improvements in our local area. The Refashioning element of the project has helped to prevent textile waste and bring back to life items of clothing that would have otherwise ended up going to waste."
Recycle, Refashion, Recreate will be coming to an end this month, and the Dovecot and Princess Drive Community Association will have:
– ran two sewing classes for ten people each over six weeks,
– put on 'refashioning' classes with a fashion tutor for 10 people over eight weeks,
– engaged with 48 nursery-aged children and 270 schoolchildren to increase their knowledge about textiles and recycling, including a crafts session with local author Jude Lennon
– run 30 Family Sessions
– put on an end-of-project Fashion Show for project participants, friends and family.
Local writer Jude Lennon, author of That's Our Home, a children's book about the effects of waste on coastlines, held a crafts class at East Prescot Road Nursey School to help teach pupils about reuse and recycling. She said: "We all need to protect and care for our planet and children can help with this from a very early age. Reading books about the environment and looking after it can be a great starting point for children's understanding of the world around them.
"Taking rubbish home from a picnic or using re-usable lunch boxes are water bottles are really easy ways for children to be involved. Children can also be brilliant advocates themselves. Whereas adults may not listen to other adults about concerns for the environment, they may listen to children and then do something to help. We all need a greener, healthier planet for future generations to enjoy."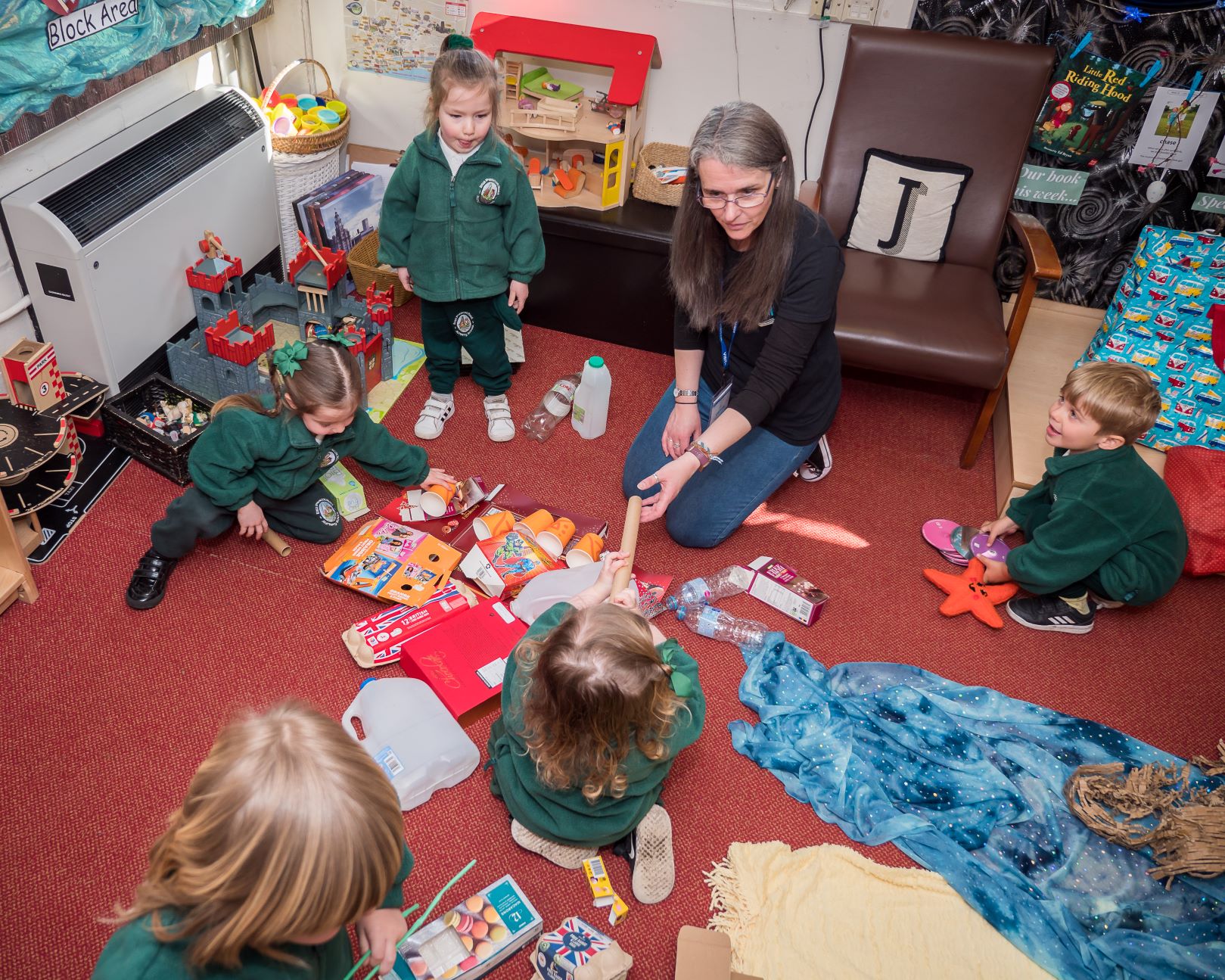 Councillor Tony Concepcion, Chairperson of Merseyside Recycling & Waste Authority (MRWA), said: "Data shows that there are high quantities of textiles like clothes placed in recycling and household waste bins across kerbside collections in the Liverpool City Region. However, textiles shouldn't go into bins. Instead, Recycling Centres, charities, local bring banks all accept clothes and textiles where they will go on to be recycled or reused.
"Projects like Recycle, Refashion, Recreate can help have a real positive influence to see textiles waste reduced."
Joanne Kennedy continued: "This project isn't just about waste, but also about the wellbeing of those who take part. We hope it has helped to bring the community together, reduce loneliness and social isolation as well as bridging the intergenerational divide. Participants are learning a life skill in sewing that we will encourage them to share with family members. This will save money, extend the life of garments and prevent clothing going to waste.
"We want to give young people the confidence to express themselves and give them an opportunity to showcase their work – increasing their confidence and boosting their self-esteem."
ENDS
Note to editors
Image captions – Pupils at East Prescot Road Nursery School during a crafts class with local author Jude Lennon, April 2022. (Photographs taken by Alison Dodd Photography.) Permission granted by parents/guardians.
*Data from Merseyside Waste Composition Analysis 2015
Merseyside Recycling and Waste Authority is responsible for the disposal of municipal waste on Merseyside. Established in 1986 following the abolition of Merseyside County Council, it is a statutory Authority that works with all the local authorities on Merseyside – Halton, Knowsley, Liverpool, Sefton, St Helens and Wirral. MRWA takes a lead in advocating recycling, waste minimisation and safe and effective disposal of waste for Merseyside residents.
The MRWA and Veolia Community Fund 2021/22 has seen 17 community groups from Merseyside and Halton receive a funding boost to help make the region a cleaner and greener place. The financial support will see the groups help reduce household waste, encourage recycling and resource re-use, and prevent carbon emissions. Funding total is £164,999.38