Carmel College in St Helens has been teaching its students to become more environmentally aware with practical recycling and reuse skills, thanks to a funding boost it received last year.
The college received the funding to deliver the Sustainable Steps Towards Sustainability project which has been helping empower their students with the knowledge and abilities to live a more sustainable life.
The Sixth Form College on Prescot Road, St Helens, was awarded £8000 by the Merseyside Recycling and Waste Authority & Veolia Community Fund 2021/22. This has helped deliver the project which has held workshops on food waste recycling, clothes reuse and repair, furniture upcycling, as well as support on a range of environmental issues.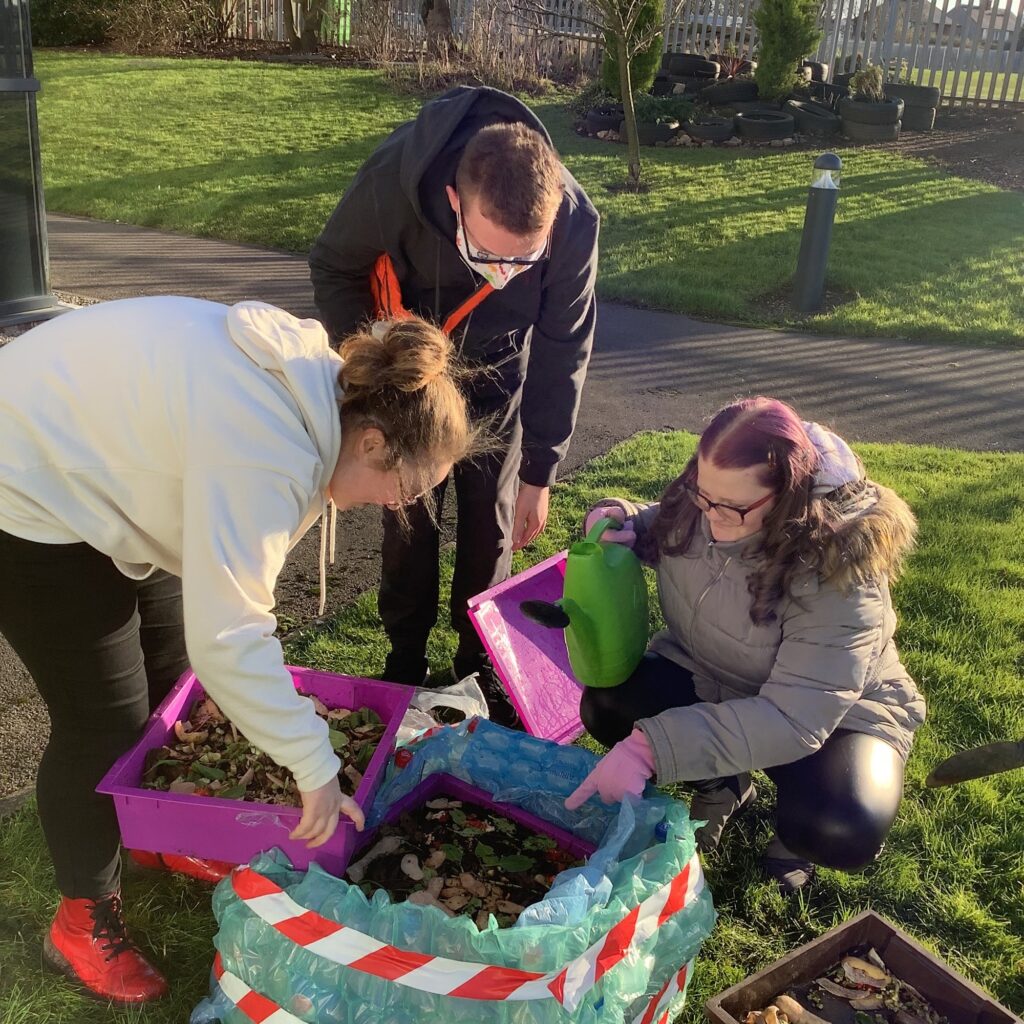 Joanne Barrett, Assistant Head of Department for Foundation Learning at Carmel College, said: "The project has been promoting and giving advice on ways to reduce, reuse and recycle through workshops, activities and an assortment of promotional items and materials. These included food, furniture, plastics, paper, paint, garden waste and clothes – everyday items which don't have to be discarded after one use.
"We have wanted to provide a foundation of understanding around recycling and reuse and the impact of waste on the environment, and not just for students but also for staff and the local community. Most importantly we want those who have participated to learn and develop skills that are sustainable and maintainable."
The project is nearing its end this March, and Carmel College have:
– established an Eco Enterprise workshop to look at organic and zero waste soaps, decorations, beeswax wraps, candles and upcycled furniture
– set up a student-run social media account to promote sustainable messages and advice
– run seven sustainable workshops for over 200 participants
– purchased food waste caddies for College waste food
– used the College garden allotment to grow their own produce which is being sold in the College farm shop
– installed new composting and worm-farm facilities at the College Sensory Garden
– hosted a Sustainability Showcase Day to promote the achievements of the project.
The College has also set up their own sustainable business called the EcoHive, which helps students to not only learn about sustainability and repurposing items but also develops employability and entrepreneurial skills.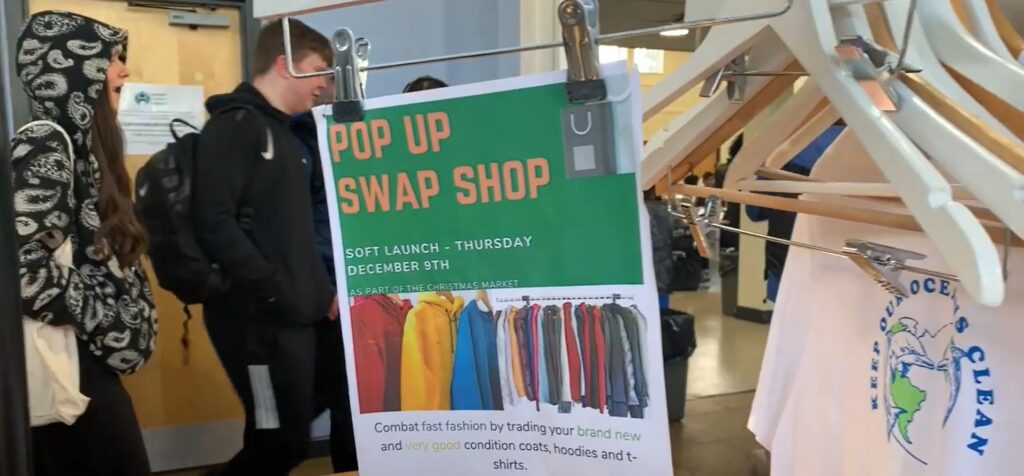 Councillor Tony Concepcion, Chairperson of Merseyside Recycling and Waste Authority, said: "This has been a great project as it has targeted a variety of materials which we know don't have to be wasted, they can be used again. The Community Fund is great at reaching people we wouldn't normally be able to, raising awareness of waste issues, giving participants knowledge and teaching them skills to help use Earth's resources sustainably."
The Catholic Sixth Form College also received MRWA Community Fund money in 2018 for its Foundation Learning Department's Sensory Garden, which was created using reclaimed materials.
Joanne Barrett said: "Our previous project used the funding to create an amazing space in what was previously an overgrown patch of ground, using unwanted and reclaimed materials. This time round we've held workshops which will equip students with the skills to reuse and repurpose old and unwanted furniture and clothes, plus taught them how to grow their own food."
ENDS
Note to editors
MRWA_CarmelCollege2022A – students putting together a wormery
MRWA_CarmelCollege2022B – crafts for sale using reused and repurposed materials
MRWA_CarmelCollege2022C – a pop up clothes swap shop at Carmel College Christmas Market December 2021
MRWA_CarmelCollege2022D / MRWA_CarmelCollege2022E – launch of 2018 Sensory Garden Community Fund project Carmel College, St Helens.
Merseyside Recycling and Waste Authority is responsible for the disposal of municipal waste on Merseyside. Established in 1986 following the abolition of Merseyside County Council, it is a statutory Authority that works with all the local authorities on Merseyside – Halton, Knowsley, Liverpool, Sefton, St Helens and Wirral. MRWA takes a lead in advocating recycling, waste minimisation and safe and effective disposal of waste for Merseyside residents.
The MRWA and Veolia Community Fund 2021/22 has seen 17 community groups from Merseyside and Halton receive a funding boost to help make the region a cleaner and greener place. The financial support will see the groups help reduce household waste, encourage recycling and resource re-use, and prevent carbon emissions. Funding total is £164,999.38