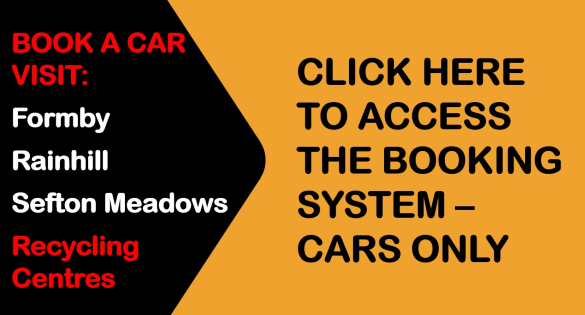 Household Waste Recycling Centres (HWRCs) at Formby, Rainhill and Sefton Meadows are open to the public via a BOOKING SYSTEM ONLY.
The Centres will have a limited number of slots for each day

This allows for the site to be serviced – i.e. for getting waste containers emptied – and also ensures that staff can monitor residents and implement social distancing rules.

Vans, and large trailers are currently not allowed to access any Centres unless booked first – please click here for more information.