Ever thought about doing some shopping at your local Recycling Centre? Our two Reuse Shops at Old Swan and South Sefton Recycling Centres have bargains galore and you'll be helping a great cause!
Our shops are operated by Emmaus Merseyside, part of a national charity that works with the homeless community to provide homes and opportunities in training and education.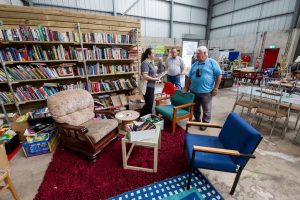 The shops accept donations from members of the public who are coming to the Centres to dispose of items, and offer an affordable house clearance service.
The shops help to fund Emmaus's works in the community to support former homeless residents, as well as providing an opportunity for furniture and household items to have a 'second life'.