We're proud to say that on average a whopping 70% or more of all the materials you bring to our Recycling Centres in Merseyside and Halton is recycled.
The items we can't currently recycle aren't wasted though, or sent to landfill. We use them as fuel to generate enough electricity for more than 60,000 homes at our Energy from Waste Facility.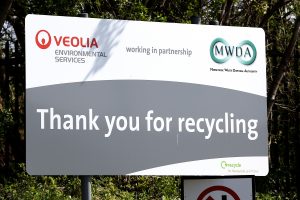 With 16 local Recycling Centres across the Liverpool City Region, there's probably a Centre near to where you live, and it's free to use for householders recycling and disposing of materials from their own homes.
Find your nearest Centre here: www.merseysidewda.gov.uk/waste-recycling/household-waste-recycling-centres-hwrcs/