Whether your bathroom regime is a quick shower or a two-hour makeover, we've teamed up with Recycle Now this Recycle Week to encourage the UK to look and feel good by recycling bathroom items like cardboard packaging and finished-with fragrances.
While we all do our bit to recycle what we can, certain items around the house can somehow evade the recycling bin. Recycling just a few more items can make a big difference – and the bathroom is a good place to start. In the UK, almost 90% of packaging is recycled in our kitchens, while just over half (52%) of items are recycled in the bathroom.
In fact, new research from Recycle Now found that over a third (38%) of the UK population say they don't always recycle glass items in the bedroom such as aftershave and perfume bottles after they are empty.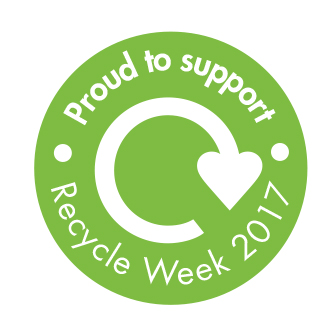 While recycling may feel like a chore, the benefits of recycling are seemingly endless – what goes around comes around, after all! That's why this Recycle Week, we're highlighting the benefits of recycling – for the environment and for our local community.
When we say 'what goes around comes around', we really mean it! Did you know that cans can be recycled again and again without any loss in quality? So you may see them come back in items such as parts of your mobile phones, dishwashers or even as another can!
Linda Crichton, Head of Recycle Now, said: "Many of us have our daily bathroom routines in place – whether we're getting ready to go to work, out for a party, or just settling down for a night in.
"During Recycle Week, we are looking to shake up those routines and let people know that they can do good for the environment they live in, in the process of looking good.
"One tip is to put a recycling bag or bin in your bathroom or bedroom to make recycling an easy part of your routine."
You may be wondering exactly how best to recycle bathroom items. Well, we asked Recycle Now their top bathroom recycling tips, and they are as follows:
• Where possible empty and rinse containers before they go in the recycling bin
• Put caps and lids back on your glass containers before recycling
• Mirrors and nail varnish bottles are not recyclable and should be put in your general waste
For more information about what you can re-use, recycle or just manage something you no longer need, then take a look at our A-Z of Waste.