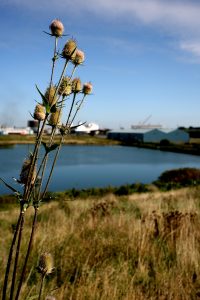 Applications for the following position are invited from suitably qualified candidates:
ENVIRONMENTAL OFFICER
Post Ref: EO
Salary: £24,799 – £28,785 
Merseyside Waste Disposal Authority wishes to recruit an Environmental Officer to undertake environmental monitoring at its waste management facilities.
The role entails working outdoors as part of a small team, collecting data and samples, along with analysis and reporting.
Applications are sought from suitably qualified candidates with a relevant environmental qualification or experience in the field of environmental monitoring.
A full valid driving licence is essential for this role.
Application packs are available from: Merseyside Waste Disposal Authority, 7th Floor, No.1, Mann Island, Liverpool, Merseyside L3 1BP Tel (0151) 255 1444   Fax (0151) 227 1848   Email enquiries@merseysidewda.gov.uk
Application packs can also be downloaded below:
ENVIRONMENTAL OFFICER Job Advertisement
ENVIRONMENTAL OFFICER Job Description
ENVIRONMENTAL OFFICER Person Specification
Closing date for the return of completed application forms is: 26th May 2019
Please note: CV only applications will not be accepted.
Merseyside Waste Disposal Authority is an equal opportunities employer.